I'm sorry I have to rant, but this is very important. So everyone please read and listen. It's been a while since I got any donations from you folks and that's not good. Ever since I was a kid, I have always wanted a pedal harp to play music on, and I still do! Here I am struggling to afford buying a pedal harp and it's hard! Really, really hard! Especially when it comes to the fact that pedal harps costs tens of thousands of dollars and I come from a very low budget family who only gets by with what social security can give them. No matter what I do to raise a harp, nothing is working out. I just can't do it alone! I need help and I need it now! Especially at this time when people are celebrating Christmas and buying gifts for their loved ones. Christmas is a time of giving, you know. And I want to be given just enough cash ta buy a great pedal harp for my very own. That's all I ask. Cash to buy my very own pedal harp. That's what this fundraiser is for.
Listen, people. This is not the time to behave like Scrooge. This is the time to give towards making a huge difference in the lives of everyone in great need, including me concerning the strong desire to own a instrument that's so grossly expensive that only the rich and famous can buy it with ease. Look. I have tried everything from asking for a loan from banks and credit unions to throwing a benefit concert with little to no results. I've tried. I've tried absolutely everything. Nothing's working to my satisfaction and admittedly I had times when I just thought about quitting. Just throw it all away and quit because everything I tried has ended in complete failure from applying for loans only to have a "thin file" on my credit records to throwing a benefit concert where only a few people showed up! I have just about had it up to here with making multiple attempts to raise money only to get little to no results. I've just had it with all of this!
But I'm not quitting just yet. The Owosso Harpist Fundraiser Project is still up and running and will not stop until I raise at least $14,000 (or better $20,000) to buy the best pedal harp out there. Anyone reading this article on my blog or
on my Stupid Dinosaur Lies site
is heavily encouraged to donate a generous amount towards buying a brand new Venus Concert Grand Pedal Harp with everything on it including 47 strings, an extended soundboard, natural finish, and perhaps a gold crown on top. I want to buy the best pedal harp there is to offer and I want to buy one the moment I get the money to do so! Please give to the Owosso Harpist Fund for me, for Christmas, and for the Lord most of all. Anyone who already did this, thank you so much for your donations. Don't stop. Do it again. Come help me raise enough to buy a great harp I'll play with great joy and make a video of me playing one of my favorite pieces on the new harp and load it up on
my Youtube site
for all to see that with your help, I finally am able to afford buying a wonderful pedal harp to enjoy playing music on for multiple years to come. Whether you already did this or you haven't done it, yet. Do so now by clicking the gofundme badge below and make a generous donation to help raise 14,000 or better so I can make and put up a Youtube video of me performing on my brand new Venus Harp!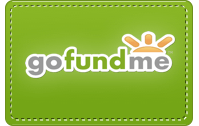 You Like It!? Then kindly share with your Friends.